E-cigarette Belgium | Mr-Joy is there for every kind of e-cigarette smoker
Mr-Joy is an expert on electronic cigarettes. There are many different e-cigarette brands and types of e-cigarettes on the market. E-cigarettes and accessories in Belgium may not be offered online. However, nicotine-free E-liquids, Aromas and Shake & Vape may be sold online. Mr-joy.be therefore offers you the largest range of online e-liquids. We'll make sure to upload the Latest and Best of the Test Picked e-liquids and shake & vapes every week.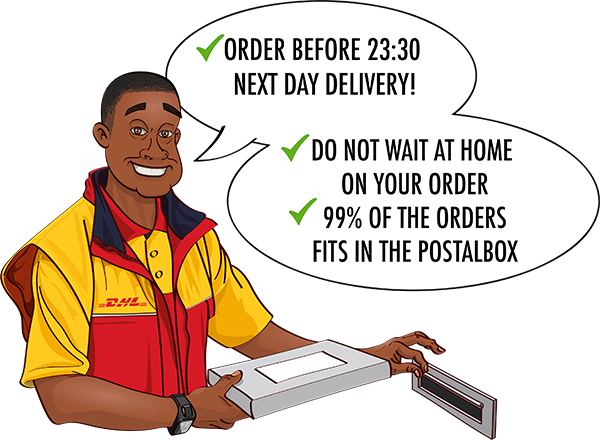 WE SHIP IN NEUTRAL PACKAGING

| | | |
| --- | --- | --- |
| Order |   | Delivery |
| Monday |   | Tuesday |
| Tuesday |   | Wednesday |
| Wednesday |   | Thursday |
| Thursday |   | FrIday |
| Friday |   | Saturday |
| Weekend |   | Monday |
Mr-Joy is always looking for the best e-Liquid in Belgium

E-liquids belgium
We offer you a wide range of 0mg nicotine E-liquids. Buy these e-liquids cheaply online. Our e-liquids consist of different Pg/Vg ratios and numerous flavors.

Aroma Flavors Belgium
If you are looking for an Aroma to make your own e-liquid in combination with a Base Liquid and Mixing Bottle, then you have come to the right place at mr-joy. discover a wide range of 10 and 30 ml bottles in many different flavors.
Shake & Vape Belgium
Shake & Vapes come in different content ratios. you can choose from a 50ml, 100ml, 200ml etc content. A Shake & Vape is a nicotine-free e-liquid in an affordable large package. there is room in the package for adding a Nicotine Booster.

Which e-liquid suits my e-cigarette best?

The coil is important when choosing an e-cigarette, the coil determines the way of vaping and ensures that the right e-liquid is chosen. the coil of the e-cigarette consists of a -1.0Ohm coil and a +1.0Ohm coil.
Smoke straight across the lungs ( - 1.0 Ohm )
- 1.0Ω This sign on the e-cigarette indicates that it is suitable for -1.0 Ohm coils, these coils are extremely suitable for e-liquids with a PG/VG ratio from 50/50 PG/VG and all ratios with a VG higher than 50VG
Feature: Lots of vapor, water pipe effect, ideal for viscous e-liquids, so a high VG content
First in the mouth and then over the lungs (+1.0 Ohm)
+1.0Ω This sign on the e-cigarette indicates that it is suitable for +1.0 Ohm coils, these coils are extremely suitable for e-liquids with a PG/VG ratio of 50/50 PG/VG and all ratios with a VG lower than 50VG
Feature: Mimics the pull of the traditional cigarette, ideal for thin e-liquids, so a low VG content